Austin Champ
---


In early 1971, I was seized with the impulse to own an ex-military vehicle. Here are some pictures of my Austin Champ. Officially described as a 1/4-ton 4x4 utility vehicle, it was powered by a Rolls Royce 2.8-litre 4-cylinder motor. It had 5 gears, and a transfer gear-box over the rear differential which gave 3-selections: forward, neutral (for power take-off) and reverse - so it had 5-forward, and 5-reverse gears.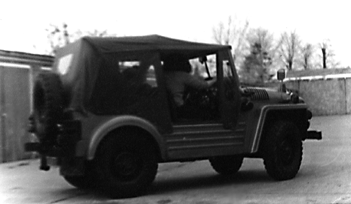 Another view of the driver's side - note the air-intake on the lower right - the Champ could be fitted with an intake snorkel, the engine being totally sealed for fording.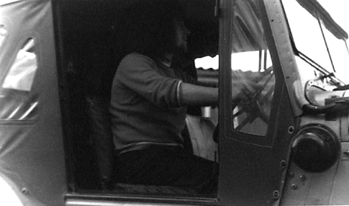 For more information and pictures of Austin Champs, check out Paul Freimanis' great Austin Champ page - thanks Paul!
Malcolm Hayes has done a fine job with his Austin Champ Page - lots of great information including many links to other Champ pages - thanks Malcolm!
Here's another one...
---
Last revised: March 27th, 2003 Copyright and contact information is available.